Downloading files with IDM is pretty easier. Are you sure the files you downloaded are safe enough? I know you computer have an antivirus software and I better know that you think that is going to help you get rid of viruses every time. If you fully trust your antivirus program guarding you, that means you are deceiving yourself.
No antivirus program, though updated with latest virus definitions cannot give you 100% protection against viruses. You should keep a watch on the activity of the antivirus program so often. So as in this case, you cannot trust the downloaded files to be fully safe. Antiviruses may not detect the vulnerability of them until they are scanned. So it is best practice to scan the downloaded files as soon as they complete downloading.
I recommend you to configure IDM with the virus scanner of your antivirus program to run right immediately after the file download. To do that, follow the procedure,
Open Internet Download Manager(IDM) from your system tray or from programs.

Clicking on the Options button opens Internet Download Manager Configuration window.

Click on the Downloads tab. Check out the Virus Checking area. It looks like this,
We have to give the shortcut of the antivirus program that is running on our computer. To get the shortcut, Go to Start > Programs menu and search for your antivirus program.
Right Click on the program > Properties.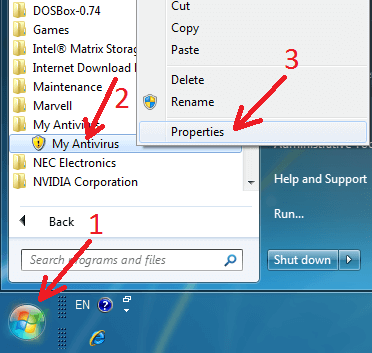 Copy the Target Location and paste in the Virus Scanner Program field.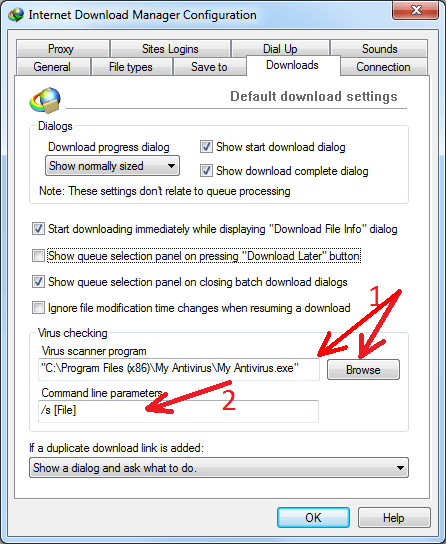 Then you need to look how to scan a single file from the command line in your antivirus help documentation. Copy this command line into "Command line parameters" option and replace a real file name with [File].
That's it you are done! Your antivirus program(though it is not running on startup) would start a virus scan over the file you just downloaded!
Comment below if you face any problems in configuring the antivirus program!