A desktop computer would supposedly be a powerful machine, sitting in front of which you can carry out many daily business tasks. A mobile phone, on the other hand, is also a daily tech companion which is embedded in our lives and real-time needs. When it comes to personalization, everything counts. It is the ability to blend the gadgets the way we like to live our routine. Ability to customize a digital gadget is a good thing. Or else you'd have to blend your life in reverse to use them.
Wait! Before we start, let's talk a bit about the 'actual' personalization.
Personalization is customizing something according to your likes, needs and comfort. In case of electronic gadgets like mobile phones, personalization is building an attachment with them in your daily routine. We actually use and depend on them for performing daily tasks. Their loss can be easily identified and felt difference.
Can't we personalize desktop computers?
Of course, we can. But the levels of customizing is limited to a place or mood. You don't want to switch-on your computer in times of sickness or no work, but you will still hangout with your mobile phone. What do you think is the reason behind it? Specifically, it might be the ability to handle and use them with ease even from your sick bed.
Hold the thought and let's get started!
Mobility
Mobile phone, the name itself says that it can be carried with us anywhere. Mobility of goods is a great personalization feature. Things we need with us all times must be allowed to carry. Something like carrying a wallet, carry a wrist watch, carrying a mobile phone also comes under this.
Personalizing to match with the style
If we talk about mobility, style comes to the concern. A desktop computer can never be installed with stylish back covers in colors but we can do it with a mobile phone. You can change the mobile phone covers and shells to match up your attire according to situations. Surprisingly, style is one of the factors why people actually struggle to buy a mobile phone that matches their style. That is why companies revamp their product designs for every new model released in the market.
Shopping has gone mobile
People buy anything online now. In fact, people buy anything from their mobile phones now. The sophistication of shopping from home has been optimized to shopping through mobile from anywhere. You may not have to get up from bed and sit in front of a desktop computer to go online shopping.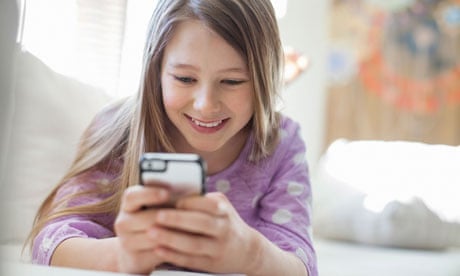 Haven't you noticed the
ecommerce sites going completely mobile
very soon? What you think might be the reason? It is the possibility to personalize a mobile phone better than a desktop.
Personalizing communications
It is not merely possible to customize your communication preferences on a desktop whereas you have full control of receiving calls and messages on a mobile phone. You can keep the conversations private on a mobile phone but cannot get that privacy on a desktop computer at home or office. After all, many desktop computers at home are used by more than one person. So, it would not be easy to protect your conversations from being watched on a large screen. Though you use different accounts on a computer, the admin or parent will still have access to the rest of them anytime.
Personal digital assistant
A mobile phone is no more a device to make calls. It is 2015 and the mobile phones we are seeing today are well evolved in terms of technology. A mobile phone which is also called a smart phone today is embedded in our personal life that a desktop cannot do. One can just speak to their phone to perform tasks on the phone. We can personalize it in sync with our timings. It reminds us about our meetings, daily schedule, birthdays and performs other important automated tasks.
Walks with you
Yeah, a mobile can walk miles with you. The adaption of GPS hardware technology and Google smart maps software technology have brought drastic changes the way a mobile phone is used. It will assist you, help you and walks with you as long as you go proving the old saying "If you can talk, you can walk through the world" wrong. Now, even the dumb and deaf can do it, breaking all the inability limitations.
Secures your moments
Mobile phone is not actually called a 'mobile phone' these days. It is called the' smartphone' because of the possible things it can do. After mobile phones started having digital cameras, the need to get one separately has dissolved in time. You can shot the moment right away when you feel like taking one. Also, there available the pre-installed photo editors which make the frozen moments twinkle.
All-in-one gadget and that is called a mobile smartphone
Mobile is not just a mobile phone anymore. It has been evolving to serve multiple purposes of a human being. The mobile phone, so called smartphone which we are using today has gone through many mutations and many more yet to come. Though it is funny, it is true that a smartphone today is used to make calls less often and do more daily tasks mostly.
Moreover, the technical specifications of smartphones today are over smarting the desktop computers. The sales graph of mobile phones in the past 5 years shows how personally they were embedded in people's lives. Now tell me, how many times do you look at your mobile screen in a day just to make calls?